The Repository
A collection of the latest news and updates from Magma Build Studios including company news, project features, and behind-the-scenes fabrication stories.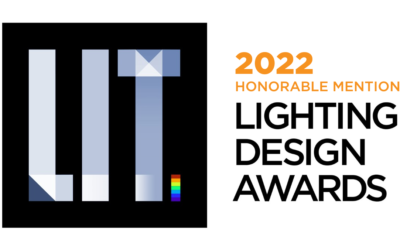 Designed by Magma Build Studio's Chairman and Co-Founder, Aric Wanveer, our Aura Lighting System won Honorable Mention in the 2022 LIT Design Awards. The LIT Design Awards™ celebrate the top lighting designers in the world.
read more
What We Do
Magma Build Studios is a multi-discipline design fabrication studio with offices in Baltimore and Brooklyn. 
Architectural Interiors
Oversized double hung doors, ADA-compliant brass railings, and intricate wall systems are all part of our portfolio. We're an architect's best friend.
Furnishings & Decor
The furnishings and décor that define your space reflect your aesthetic vision. You want people to say "Wow", so let us help you make that happen.
Glass Faucets
Make the faucet the center of attention in your kitchen, bath, or bar. Our Tapologie faucets are durable, functional pieces of art.
Decorative Lighting
Our hand-made wall sconces, lamps, chandeliers, and other lighting fixtures range from simple to elaborate and everything in between. 
Art Fabrication
Your production team should be an extension of your vision. Magma Build Studios studied the work that inspired you and we love a challenge.
With Our Team, There Are No Limits.